Written by Rasmus Malm & Matilda Ruta,
Rabén & Sjögren, September 2019
Scroll down for english
"Blad för blad öppnar sig en kittlande skräckis med humanistiska, så väl som historiska, förtecken." "Med en naivistisk stil och ett absolut, visuellt gehör lyckas Ruta gestalta så väl svärtan, rädslan och spänningen […] 'Flocken' är lagom läskig, och rakt igenom vilandes på insikten om att det är okej att gå sin egen väg."
Alexandra Sundqvist / DN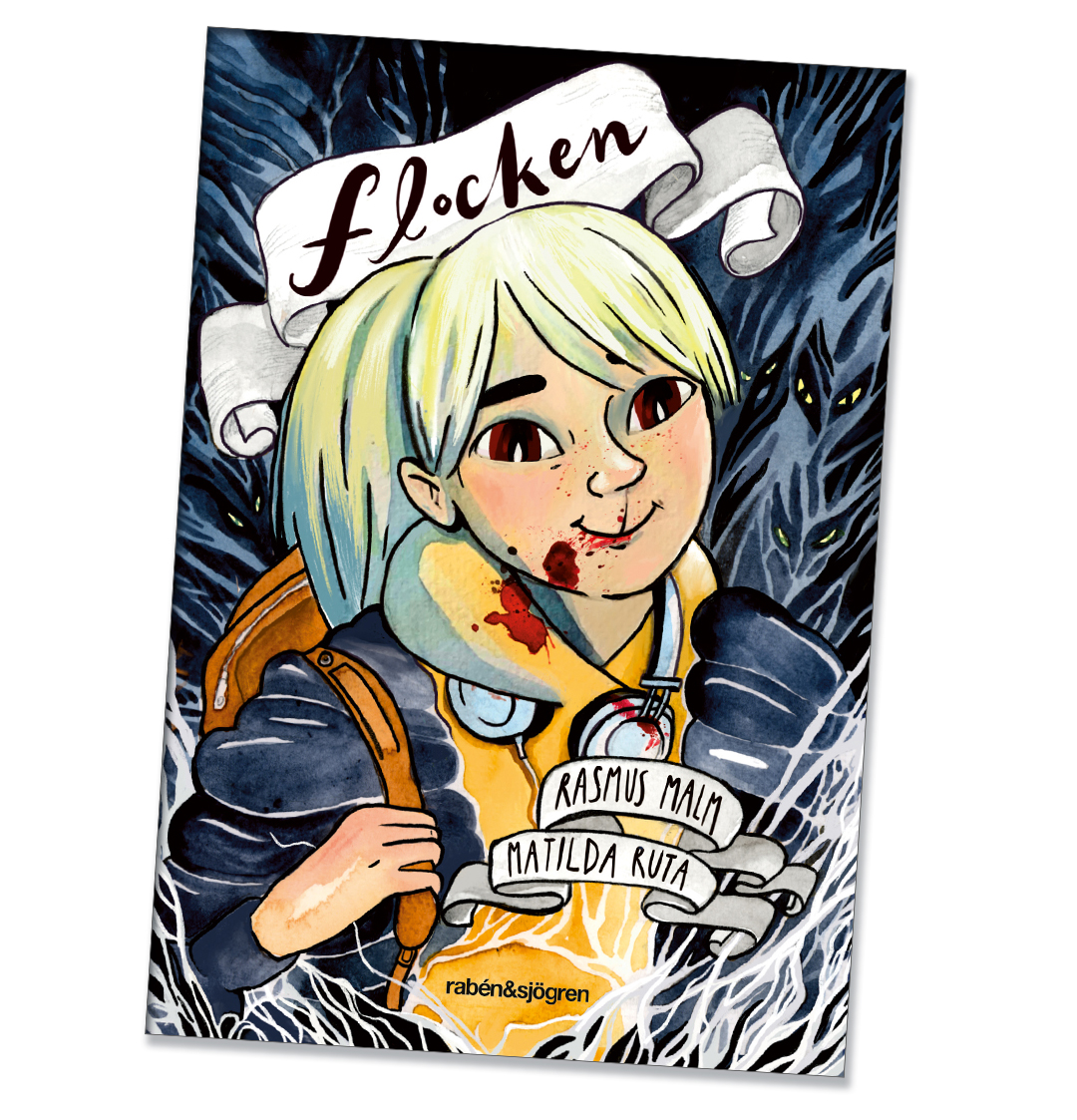 Lovas bonuspappa ropar in en massa tavlor på hyenor på aktion. Det blir stort bråk hemma. Lova fattar inte varför mamma blir så arg. Det är ju bara några tavlor! Men det finns nåt magnetiskt med alla dessa läskiga bilder på asätande hyenor som Lova inte får titta på.
Samtidigt går det rykten om ett gäng som stryker runt på kyrkogården och härjar om nätterna. Lova blir nyfiken och vill se vilka gravskändarna är. Hon och hennes nya kompis Josef startar en detektivjakt, de anar ett samband mellan tavlorna och gruppen på kyrkogården. Och det blir början på Lovas sökande efter sammanhang, att höra till, välja och välja bort för att bli sig själv.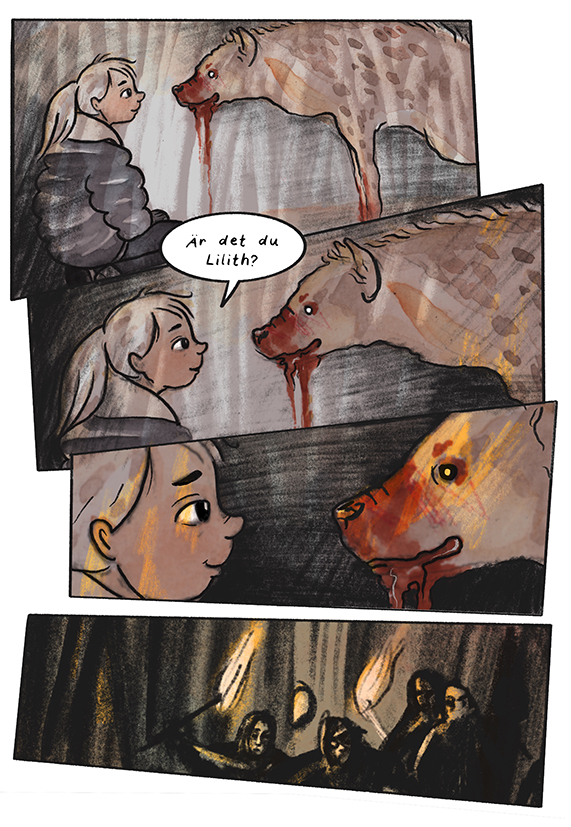 "Flocken är en fängslande och snygg historia som kan sträckläsas på flera plan."
Vi Läser


"Serieromanen Flocken av Matilda Ruta och Rasmus Malm är en spännande berättelse om vikten av familj, sammanhang och rotlöshet, eller kanske om att bli vuxen, beroende på hur man vill tolka symboliken. Det går också att läsa Flocken som en ren skräckhistoria, det håller den för. Flocken är en bra och intressant serieroman. Helhetsbetyg: 4."
Nils Ahnland / BTJ

"Ni trodde att allt läskigt tog slut med Hans Arnold. Ånej."
Gunilla Brodrej / Expressen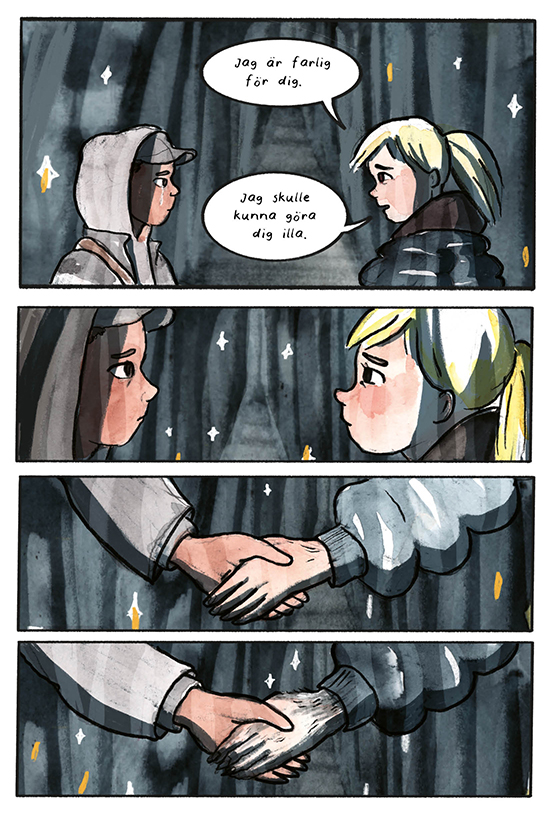 The Clan
It all begins when Lova's bonus dad buys a series of antique prints of hyenas at an auction. The gory pictures – one of them showing a "Nordic hyena" – immediately fascinate Lova and lead the way toa mystery that will change her life forever. She discovers a hidden world that exists parallel to the ordinary one and starts realizing that she is different from others. Meanwhile, strange things are happening at the local graveyard at night. Together with her new friend Joseph, Lova starts following the leads. What is going on at the graveyard? Why does Lova's mom try to stop her from seeing aunt Lilith? Is Lilith crazy, as mom says, or does she carry a secret that can make Lova understand why she feels so different? Lova finds out that the hyenas, the graveyard mystery and Lilith all have more to do with herself than she ever could have believed. And maybe this also means that her new friend is in danger.
In this graphic novel a supernatural theme is mixed with humour and ordinary teenage life in an effortless, slightly absurd way. You could describe the book as a Nordic Twilight theme meeting the freshness of the comic format. The compelling pictures leave just the right amount of interpretation to the reader and tell important parts of the story without words.
Buy the book here:
Adlibris / Bokus / Akademibokhandeln
International rights:
Rabén & Sjögren Agency
Press: Press images / Mediekontakt:
Sofia Bengtsson (Rabén & Sjögren)

Utgivningsdatum: 2019-09-20
ISBN: 9789129702675